Supports & Interventions
Academics
Each student will have his/her academic program individualized. Curriculum will be aligned to that of SCUSD to ensure that students will be able to keep up academically in preparation for the student's return to a comprehensive school site.
The educational needs of each student will be met by monitoring their progress on their Student Success Plan by holding periodic meetings with students and families. Additionally, the school counseling staff will work cooperatively with the teacher to develop a program which will support the students emotional and social needs.
Students are instructed in language arts, math, science, and social studies, using the same district adopted curriculum as the comprehensive schools of Sacramento City Unified School District.
Success Academy works in partner with Ms. Lynn from Sacramento State to provide academic tutors who work in the classroom to support students.
Physical Education
Physical education is provided for all students. Students are taught the importance of healthy lifestyle choices, and are required to participate in physical fitness activities. Students will not be required to dress out for P.E.; however, please ensure that proper shoes are worn for P.E. activities. All students will take P.E., and must participate in order to receive credit.
Mental Health Services
Our school offers counseling services as an additional resource to help your student succeed in their academic goals, as well as support social and emotional growth throughout the school year. All students work with the counselors. Our counseling team consists of Ms. Cynthia Eldridge, Marriage and Family Therapist, Ms. Kate Fritts, MFT trainee, and Ms. Sophia Latifi, Social Work trainee. Counseling sessions in a school setting are typically short-term in nature and focus on solutions to help your child succeed in all areas of their development.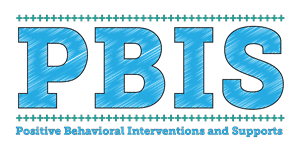 Positive Behavior Intervention and Supports (PBIS) is a way to help students succeed in school. Blending behavior theory and effective instruction, PBIS supports all students through interventions ranging from a school-wide system to individualized plans for specific students. School-wide PBIS focuses on the development and implementation of pro-active procedures and practices used to prevent problem behaviors for all students and to improve the school climate.